A deep connection to craft and community.
Good People. Good Times.
Great Beer!
ABOUT US

Brewed locally in Haddonfield and Medford, New Jersey.
The freshest hand
crafted beers.
ON TAP TODAY

We have a variety of clothing, drinkware, giftcards and more.
Thirsty for some
King's Road merch?
VIEW MERCH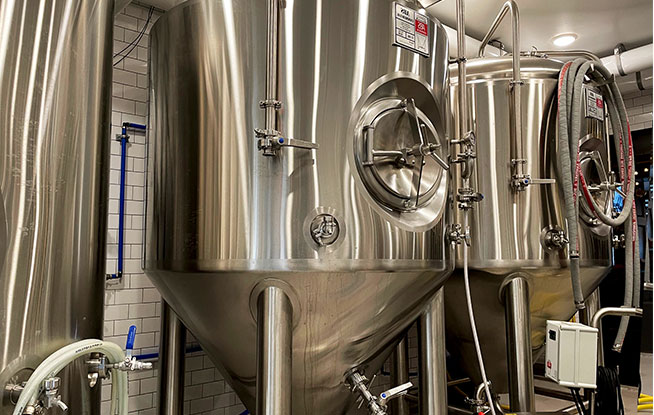 In 2017 five friends took their passion for craft beer to the next level by opening a brewery and tasting room in Haddonfield, New Jersey, a previously dry town. They envisioned a place where everyone could meet and share in their love of community and craft beer. Since then, they have proudly served some of the region's freshest and finest hand-crafted ales and lagers to thousands of happy locals and visitors alike.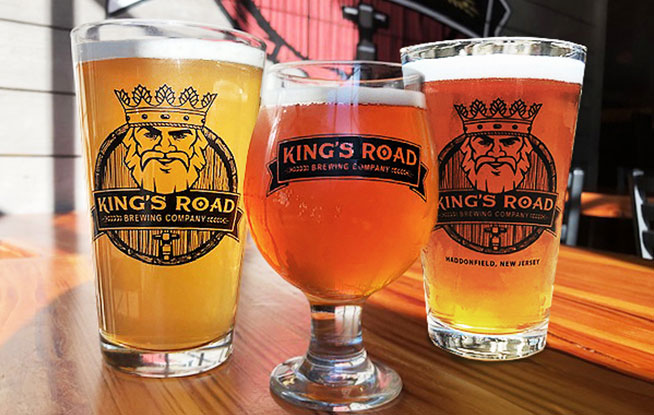 King's Road Brewing Company uses only the best and freshest ingredients to produce a variety of hand-crafted beers including year-round standards, specialty and seasonal beers, as well as some unique and limited releases that provide newcomers and beer connoisseurs alike an opportunity to try something different each time they visit.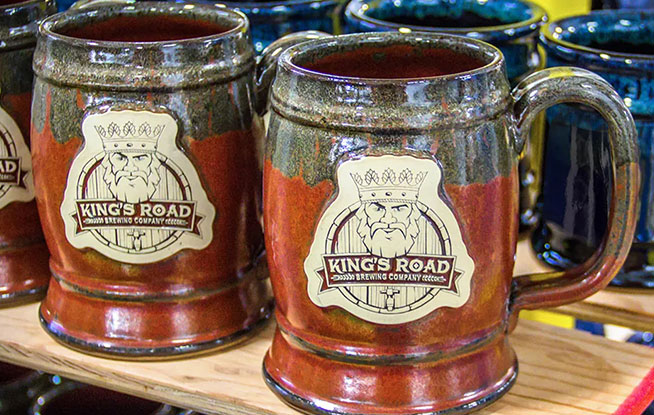 The Mug Club is a fantastic gift for your friends, your family or yourself. Receive an exclusive King's Road Ceramic Beer Mug, and drink specially-priced pours from your own personal mug each time you visit.