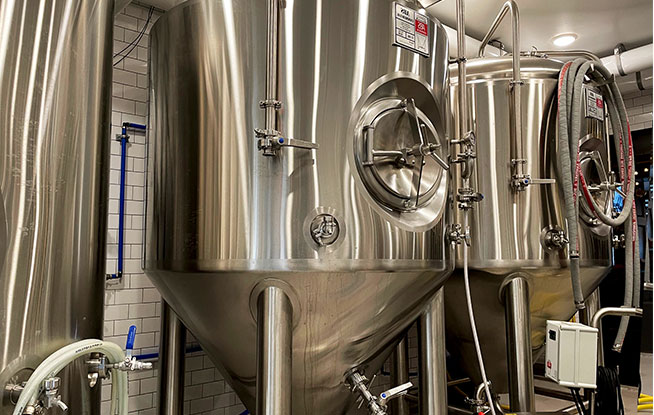 Who We Are
In 2017 five friends took their passion for craft beer to the next level by opening a brewery and tasting room in Haddonfield, New Jersey, a previously dry town. They envisioned a place where everyone could meet and share in their love of community and craft beer. Since then, they have proudly served some of the region's freshest and finest hand-crafted ales and lagers to thousands of happy locals and visitors alike.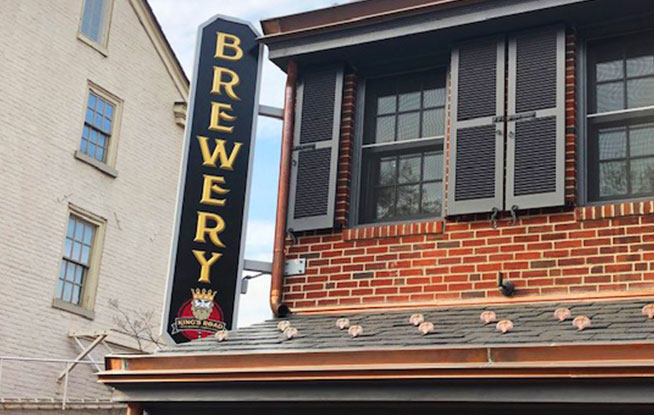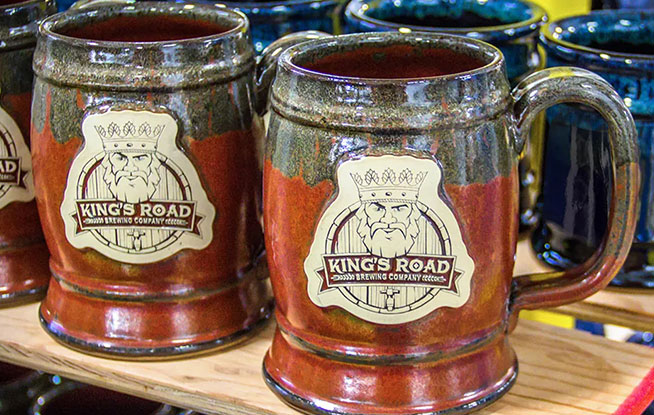 The Mug Club is a fantastic gift for your friends, your family or yourself. Receive an exclusive King's Road Ceramic Beer Mug, and drink specially-priced pours from your own personal mug each time you visit.
"We went here the first time on Saturday. We just moved to the area and are getting acclimated to our new town. We decided to stop by because we love beer and were excited to see a brewery. We were greeted by a very nice server who asked if we wanted outdoor or indoor service. We requested outdoor and were taken to an amazing rear patio area. Plenty of seating, great atmosphere and the beer was good too. A little disappointed there wasn't any food but I am not sure of this is COVID related or they simply do not serve food. The wait staff were all extremely friendly and we will definitely come back."
"Love King's Road! This is the first brewing company in Haddonfield and they have delicious beers on tap. Perfect spot for happy hour or to pick up a growler to go."
"This was our first visit to their new location. What a nice space! We tried three of their beers; Oktoberfest, Strata Sphere and El Dorado. All three were very enjoyable. Will definitely be back."
"King's Road has been an incredible addition to the Haddonfield community - both in their original location and in their expanded new home."
"A must stop if you're a beer lover. They always have a nice selection. The new location is beautiful with a large beer garden in the back."
Nice brewery, with an old style ale house feel to it, with good beer and pleasant staff to boot. Located right in the heart of Haddonfield, I can't imagine it ever being uncrowded, but the folks in there aren't rowdy and getting served is a piece of cake.